Our Consultancy has come a long way! Since 2005.  You can choose us as Project Finance  consultants to get the best value for money. Our Consultancy has been providing quality services since inception. We are committed to providing superior, competent and personalized service at a level that is unmatched in the loans. Spare yourself the anxiety of worrying about bank finance, project loans, Overseas finance, etc.
You are bound to make well informed decisions under our expert guidance. We have acquired a great reputation as reliable source of loans and consultant in India. We have the intellect, experience and the strategy to guide our Clients and help them make sound decisions. Choose us as your Project finance as well as any type of financial needs because we have years of experience under our belt and reputable results to back up our claims. We are committed to providing maximum financial aid and consultancy so that you can enjoy great financial benefits.We hope your visit will help you understand the opportunities and potential rewards that are available when you take a proactive approach to your personal as well as corporate financial situation. Moneymec Financial Services created this website to help you gain a better understanding of the financial concepts behind types of finance, needs of basic infrastructure to start  a new project, pre and post production etc. and wealth preservation. Most importantly, we hope you see the value of working with skilled professionals to pursue your financial goals. We're here to help educate you about the basic concepts of financial programmes to help you learn more about who we are, and to give you fast, easy access to market performance and data. We hope you take advantage of this resource and visit us often. 

LEADERSHIP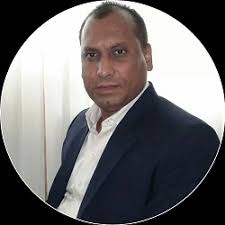 Uday Nagpure is an expert in financial analysis and modeling with long-time professional experience in cash-flow modeling especially for international project finance structures. He has vast experience in the field of arranging third party collateral securities from overseas banks, arrange Safe Keeping Receipt. He work as mediator to arrange Bond, Debenture, Promissory notes from foreign banks.  has extensive knowledge of export credit and development finance systems around the world, as well as a special focus on strategic planning, performance measurement, and governance issues relating to public-policy based financial institutions.has over 10 years' experience providing domestic and international financial management solutions in a wide variety of corporate settings, including complex multi-company environments and in both the for-profit and non-profit sectors.