Overseas Finance Management & Project Consultant
Moneymec has worked directly on behalf of private companies seeking debt/equity/project financing from export credit agencies, grant making agencies, private sources of capital and funds for purposes of privatization, restructuring or start-up capital. Moneymec's consulting work dovetails with financing efforts as in the identification of strong development opportunities for international finance institutions.

FINANCIAL ADVISORY
We help our clients in all aspects of financing their long-term investments. Our team provides services in advisory and financial modeling to help the client undertake their projects with the best information and most accurate forward projections. We act as a partner/mediator to the client throughout the project finance process, and maintain their objectives and priorities through the financing.

Our team is made of former project finance bankers and experienced infrastructure and energy finance professionals with a deep understanding of the challenges related to raising limited recourse project financing in the sectors and markets in which we are active.
WE ADVISE OUR CLIENTS THROUGHOUT THE CAPITAL RAISING PROCESS
Moneymec often gets involved at the earliest stages of project development or at bid stage to support our clients during the negotiation of the projects' contractual frameworks to ensure that the proposed commercial arrangements are conducive to implementing an optimal financing package in the context of a limited recourse financing strategy.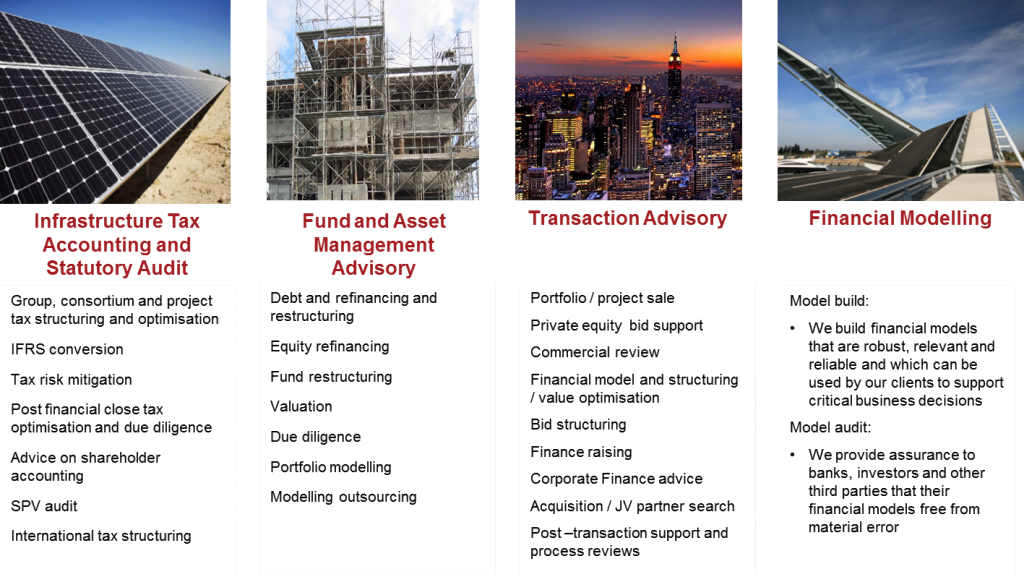 360-Degree Approach to Financial Advisory
PROJECT DEVELOPMENT
*Bid Stage Advisory *Contractual Framework *Design Permitting Process Review
DEBT STRUCTURING
*Financial Modeling *Market Read *Bank Due Diligence & Credit Approval
EXECUTION
*Support throughout Documentation *Derivatives Pricing Benchmark *Deal Monitoring
Case studied/Interested sectors
Real Estate Development, Infrastructure development, Hotel Industry, Tourism & Hospitality services, Healthcare & pharma , Oil & natural gas, Renewable energy, Steel & cement, Education, Manufacturing & trade