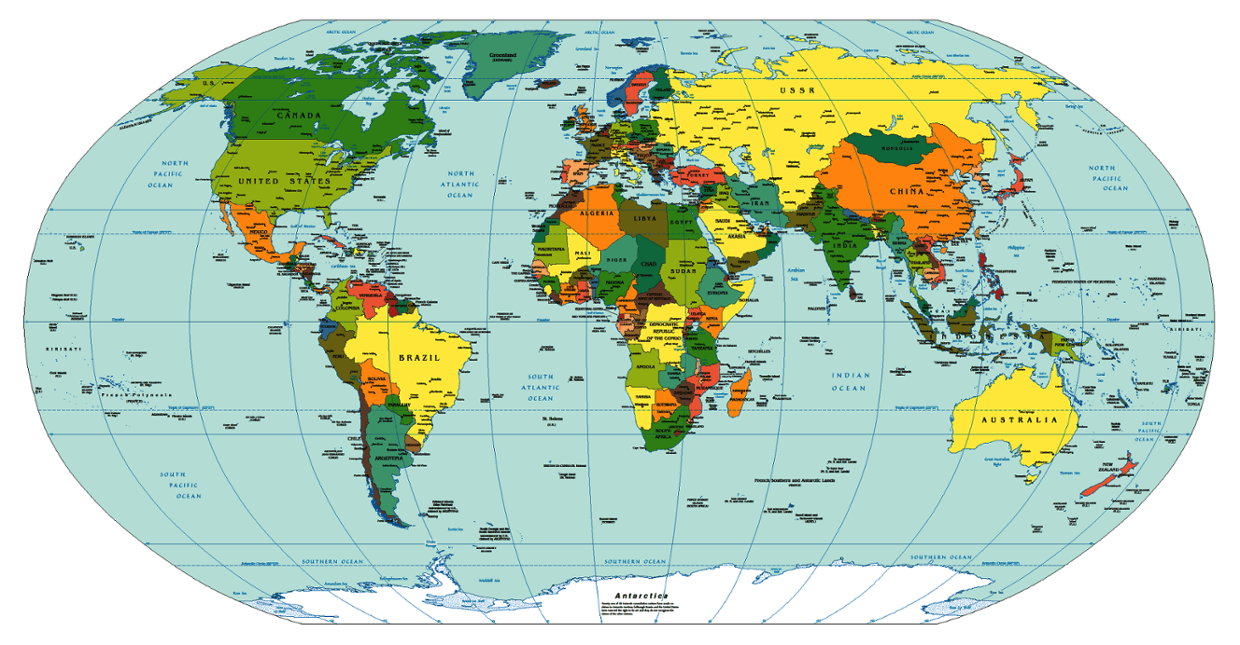 Here is a comparison chart common offshore company jurisdictions. There is an article for each type of company detailing its benefits and requirements. Please click on one of the following links to learn more about each offshore company jurisdiction.
We have rated many of the top jurisdictions with a star system for asset protection, convenience, affordability and tax benefits. We form companies and trusts in all jurisdictions. So, the intent is to provide and unbiased rating based on three decades of managerial experience in the offshore services industry.
Common Offshore Company Jurisdictions Ratings
Best ⭐️⭐️⭐️⭐️⭐️ to Worst ⭐️
We rate some of the most common and popular countries for company registration. With nearly 13 years of experience in the industry, we like the Nevis LLC (our only 5-star rating ⭐️⭐️⭐️⭐️⭐️) for several reasons. First, it has a short statute of limitations for fraudulent conveyance. That means, once you place assets into an LLC in Nevis the Nevis courts will not hear challenges to the asset transfer after the two year time has expired. Second, if a member does get a charging order against his membership in the LLC, the judgment falls off of the company in a short three-year period. These charging orders are not renewable. Moreover, the setup cost is lower than other jurisdictions. Nevis ranks high on the affordability rating. Plus, Nevis allows us to form companies quickly and requires a reasonable level of due diligence. Moreover, this Caribbean jurisdiction regularly updates and improves its legislation to keep up with the modern requirements and to maintain an edge over other financial havens. We form companies in all countries. So, our motive for recommending Nevis is only as stated here.
Anguilla Company ⭐️⭐️⭐️
Antigua Foundation ⭐️⭐️
Antigua IBC ⭐️⭐️⭐️
Antigua Tax Exempt Company ⭐️⭐️⭐️
Aruba LLC ⭐️⭐️⭐️
Bahamas Corporation ⭐️⭐️⭐️
Bahamas Foundation ⭐️⭐️⭐️
Bahamas LLC ⭐️⭐️⭐️
Bahrain LLC ⭐️⭐️
Bahrain PCC – Protected Cell Company ⭐️⭐️
Bahrain SPC – Single Person Company ⭐️⭐️
Barbados Company ⭐️⭐️⭐️
Barbados LLC ⭐️⭐️⭐️
Belize ⭐️⭐️⭐️
Belize Company Formation ⭐️⭐️⭐️
Belize Foundation
Belize LDC ⭐️⭐️⭐️⭐️
Belize LLC ⭐️⭐️⭐️
Bermuda Company ⭐️⭐️
Bermuda LLC ⭐️⭐️
Bermuda SAC – Segregated Accounts Company ⭐️⭐️
Bonaire Private Foundation ⭐️⭐️
Bonaire BV – Private Limited Liability Company ⭐️⭐️⭐️
Brazil Company Formation
Brazil Corporation ⭐️⭐️
Brazil LLC Limited Liability Company Formation ⭐️⭐️
Brunei Dedicated Cell Companies / DCC ⭐️⭐️
Brunei International Business Company (IBC) ⭐️⭐️
Brunei Limited Liability Company (LLC) ⭐️⭐️
Bulgaria Private Limited Company (OOD) ⭐️
BVI Corporation ⭐️⭐️⭐️
BVI LLC / Limited Liability Company ⭐️⭐️⭐️
Cayman Islands Company Registration ⭐️⭐️⭐️
Cayman Islands Exempted Company ⭐️⭐️⭐️
Cayman Islands Foundation Company / FC ⭐️⭐️⭐️
Cayman Islands LLC / Limited Liability Company ⭐️⭐️⭐️
Cayman Islands Non-Resident Company ⭐️⭐️⭐️
Cayman Islands Segregated Portfolio Company (SPC) ⭐️⭐️⭐️
Chile Company Registration ⭐️⭐️
Chile Limited Liability Company (SRL) ⭐️⭐️
China Company Formation – Form a WFOE ⭐️⭐️
China Corporation ⭐️
Comoros Island Limited Liability Company (LLC) ⭐️⭐️⭐️
Cook Islands Corporation ⭐️⭐️⭐️
Cook Islands Foundation ⭐️⭐️⭐️
Cook Islands Limited Liability Company (LLC) ⭐️⭐️⭐️⭐️
Costa Rica Company Formation ⭐️⭐️⭐️
Costa Rica Limited Liability Company (LLC) ⭐️⭐️⭐️
Curacao Private Foundation ⭐️⭐️
Curacao Tax Exempt NV Company ⭐️⭐️⭐️
Cyprus Company Formation ⭐️⭐️
Cyprus Corporation ⭐️⭐️
Cyprus International Business Company (IBC) ⭐️⭐️
Cyprus Limited Liability Company (LLC) ⭐️⭐️
Denmark Corporation Formation ⭐️⭐️
Denmark Holding Company ⭐️⭐️
Denmark incorporation ⭐️⭐️
Denmark Private Limited Company (PLC) ⭐️⭐️
Dominica Corporation Formation ⭐️⭐️⭐️
Dominica International Business Company (IBC) ⭐️⭐️⭐️
Dominica PLLC Private Limited Liability Company LLC ⭐️⭐️⭐️
Dominican Republic Tax Exempt LLC ⭐️⭐️⭐️
Dutch BV Company ⭐️⭐️⭐️
Dutch Foundation ⭐️⭐️⭐️
Egyptian LLC ⭐️⭐️
Estonia Offshore Company ⭐️⭐️
Finland Company Formation ⭐️⭐️
Finland incorporation ⭐️⭐️
Finland LLC ⭐️⭐️
Finnish Foundation Registration ⭐️⭐️
French Limited Liability Company (Sàrl) ⭐️⭐️
German incorporation ⭐️⭐️
German Limited Liability Company (LLC) ⭐️⭐️⭐️
Germany Corporation ⭐️⭐️
Gibraltar Corporation ⭐️⭐️
Gibraltar Non-Resident Companies ⭐️⭐️⭐️
Gibraltar Private Foundation ⭐️⭐️
Greek LLC / Limited Liability Company / EPE ⭐️⭐️
Grenada International Business Company (IBC) ⭐️⭐️⭐️
Guam Limited Liability Company (LLC) ⭐️⭐️⭐️⭐️
Guatemala Limited Liability Company (SRL) ⭐️⭐️
Guernsey Incorporated Cell Company (ICC) ⭐️
Guernsey LLC / Limited Liability Company ⭐️
Guernsey Protected Cell Company (PCC) ⭐️⭐️
Guyana Private Limited Liability Company (PLLC) ⭐️⭐️⭐️
Hong Kong Company Formation ⭐️⭐️⭐️
Hong Kong Offshore Company ⭐️⭐️⭐️
Hong Kong Private Limited Company (PLC) Formation ⭐️⭐️⭐️
Hungary Corporation ⭐️⭐️
Hungary incorporation ⭐️⭐️⭐️
Hungary Limited Liability Company (LLC) ⭐️⭐️⭐️
Iceland Corporation ⭐️⭐️⭐️
Iceland Foundation ⭐️⭐️
Iceland Incorporation ⭐️⭐️⭐️
Iceland Limited Liability Company (LLC) ⭐️⭐️⭐️
India Corporation ⭐️⭐️
India LLC / Limited Liability Company ⭐️⭐️
Ireland Incorporation ⭐️⭐️⭐️⭐️
Ireland Limited Liability Company (LLC) ⭐️⭐️⭐️
Isle of Man Corporation ⭐️⭐️
Isle of Man Exempt Corporation ⭐️⭐️
Isle of Man Foundation ⭐️
Isle of Man Hybrid Company ⭐️⭐️⭐️
Isle of Man Limited Liability Company (LLC) ⭐️⭐️
Isle of Man New Manx Vehicle (NMV) ⭐️⭐️
Isle of Man Private Limited Partnership / PLP ⭐️⭐️
Isle of Man Protected Cell Company (PCC) ⭐️⭐️
Israel LLC / Limited Liability Company Formation ⭐️⭐️
Israeli Company Registration ⭐️⭐️⭐️
Italian Società a Responsabilità Limitata (Srl) ⭐️⭐️
Jamaica Limited Liability Company (LLC) ⭐️⭐️⭐️
Jamaican Corporation or Limited Company Formation ⭐️⭐️⭐️
Jersey Exempt Company ⭐️
Jersey Foundation ⭐️
Jersey Protected Cell Company (PCC) ⭐️⭐️
Labuan Corporation ⭐️⭐️
Labuan Foundation ⭐️⭐️
Labuan Protected Cell Company (PCC) ⭐️⭐️⭐️
Latvia Limited Company (SIA) ⭐️⭐️
Liberia Corporation ⭐️⭐️⭐️
Liberia LLC ⭐️⭐️⭐️
Liberia Private Foundation ⭐️
Liechtenstein Corporation Formation ⭐️⭐️
Liechtenstein Foundation Formation ⭐️⭐️
Liechtenstein LLC ⭐️⭐️⭐️
Lithuanian Private Limited Company (UAB) ⭐️⭐️
Luxembourg Company Formation ⭐️⭐️
Luxembourg Holding Company ⭐️⭐️
Luxembourg LLC Limited Liability Company (SARL) Formation ⭐️⭐️
Luxembourg SOPARFI ⭐️⭐️⭐️
Macao Offshore Auxiliary Company (OAC) ⭐️⭐️⭐️
Macao Offshore Commercial Company (OCC) ⭐️⭐️⭐️
Madeira Company Registration & Setup Information ⭐️⭐️⭐️
Madeira Corporation ⭐️⭐️⭐️
Madeira Private Limited Liability Company / Lda Formation ⭐️⭐️⭐️
Madeira SGPS Company ⭐️⭐️⭐️
Malaysia Company ⭐️
Malaysia Labuan International Company Formation ⭐️⭐️
Maldives Limited Liability Company (LLC) ⭐️⭐️⭐️
Malta Corporation ⭐️⭐️⭐️
Malta IBC / International Business Company ⭐️⭐️⭐️
Malta Limited Liability Company (LLC) ⭐️⭐️⭐️
Malta Private Foundation ⭐️⭐️
Marshall Islands IBC / International Business Company ⭐️⭐️⭐️
Marshall Islands LLC Limited Liability Company Formation ⭐️⭐️⭐️
Mauritius Company Formation GBC II ⭐️⭐️⭐️
Mauritius Foundation ⭐️⭐️
Mauritius GBC I Local Company ⭐️
Mexico Corporation ⭐️⭐️
Mexico LLC (Sociedad de Responsabilidad Limitada) ⭐️⭐️
Micronesia Limited Liability Company (LLC) ⭐️⭐️ ⭐️
Monaco Limited Company (SARL) ⭐️⭐️
Montenegro Limited Liability Company (LLC) ⭐️⭐️
Montserrat International Business Company (IBC) ⭐️⭐️
Montserrat Limited Liability Company (LLC) ⭐️⭐️⭐️
Morocco Sàrl Company ⭐️⭐️
Nauru International Business Company (IBC) ⭐️⭐️⭐️
Netherlands Corporation ⭐️⭐️
Nevis Corporation ⭐️⭐️⭐️⭐️
Nevis IBC / International Business Company ⭐️⭐️⭐️⭐️
Nevis LLC⭐️⭐️⭐️⭐️⭐️ Top Rated Company
Nevis Multiform Foundation ⭐️⭐️⭐️
New Zealand Corporation ⭐️⭐️
New Zealand Limited Liability Company (LLC) ⭐️⭐️⭐️
Nicaragua Limited Liability Company (SCRL) ⭐️⭐️
Niue Corporation ⭐️⭐️⭐️
Niue LLC / Limited Liability Company ⭐️⭐️⭐️
Panama Company Formation ⭐️⭐️⭐️
Panama Private Foundation ⭐️⭐️⭐️
Poland LLC / Limited Liability Company ⭐️⭐️
Portugal Private Limited Company (Lda) ⭐️⭐️
Puerto Rico Corporation ⭐️⭐️⭐️
Puerto Rico Limited Liability Company (LLC) ⭐️⭐️⭐️
Romanian Joint Stock Company (SA) ⭐️⭐️⭐️
Romanian Limited Liability Company (LLC) ⭐️⭐️⭐️
Russia Limited Liability Company (LLC) ⭐️⭐️⭐️
Russian Private Limited Company ⭐️⭐️⭐️
Samoa Corporation ⭐️⭐️⭐️
Samoa International Company (IC) ⭐️⭐️⭐️
Samoa Limited Liability Company (LLC) ⭐️⭐️⭐️⭐️
Serbia D.o.o ⭐️
Seychelles Corporation ⭐️⭐️⭐️⭐️
Seychelles Foundation ⭐️⭐️⭐️
Seychelles Limited Liability Company (LLC) ⭐️⭐️⭐️⭐️
Seychelles Special License Company (CSL) ⭐️⭐️⭐️
Shanghai Free Trade Zone Company ⭐️⭐️
Singapore Exempt Private Company / EPC ⭐️⭐️⭐️
Singapore Private Limited Company (PLC) ⭐️⭐️⭐️
Slovakia (S.R.O.) ⭐️⭐️⭐️
Spain Limited Liability Company (LLC) ⭐️⭐️
Spain New Limited Liability Company (SLNE) ⭐️⭐️⭐️
Spanish Corporation Formation ⭐️⭐️
St. Lucia International Business Company (IBC) ⭐️⭐️⭐️
St. Lucia LLC / Limited Liability Company ⭐️⭐️⭐️
St. Maarten Private Limited Liability Company (B.V.) ⭐️⭐️⭐️
St. Martin Private Foundation / SPF ⭐️⭐️⭐️
St. Vincent and the Grenadines IBC ⭐️⭐️⭐️
St. Vincent IBC / International Business Company ⭐️⭐️⭐️
St. Vincent Incorporation ⭐️⭐️⭐️
St. Vincent LLC | Limited Liability Company Formation ⭐️⭐️⭐️
Suriname Limited Liability Company (NV) ⭐️⭐️
Suriname Private Foundation (SPF) ⭐️
Swedish Limited Liability Company (AB) ⭐️⭐️
Switzerland Corporation / S.A. ⭐️⭐️
Switzerland Family Foundation ⭐️⭐️
Switzerland Limited Liability Company (SARL) ⭐️⭐️⭐️
Thai Limited Company ⭐️⭐️⭐️
Turkish Limited Sirket Company (LS) ⭐️⭐️
Turks and Caicos Exempt Company ⭐️⭐️⭐️
Turks and Caicos IBC / International Business Company ⭐️⭐️⭐️
Tuvalu IBC / International Business Company ⭐️⭐️⭐️
U.S. Virgin Islands Corporation ⭐️⭐️⭐️
US Virgin Islands LLC ⭐️⭐️⭐️⭐️
UAE Incorporation ⭐️
UAE Limited Liability Company (LLC) ⭐️⭐️
UAE RAK / LLC /Limited Liability Company ⭐️⭐️
UAE RAK Offshore International Company (IBC) Formation ⭐️⭐️⭐️
UK Corporation ⭐️⭐️⭐️
UK Limited Liability Partnership (LLP) ⭐️⭐️⭐️
UK Private Limited Company (LLC) Formation ⭐️⭐️⭐️
UK Public Limited Company (PLC) ⭐️⭐️⭐️
United Arab Emirates (UAE) Company Registration – Dubai Free Zone ⭐️⭐️⭐️
United Arab Emirates Corporation ⭐️⭐️
Uruguay Corporation ⭐️⭐️⭐️
Uruguay Limited Liability Company (LLC) ⭐️⭐️⭐️
US Virgin Islands (USVI) Corporation Formation & and Registered Agent ⭐️⭐️⭐️
US Virgin Islands Limited Liability Company (LLC) ⭐️⭐️⭐️⭐️
Vanuatu Corporation ⭐️⭐️
Vanuatu Exempted Company ⭐️⭐️⭐️
Vanuatu Private Foundation ⭐️⭐️